Alumni
The College of Agriculture, Food and Environment (CAFE) Alumni Association is a passionate and supportive community of individuals found throughout Kentucky, across the U.S. and around the globe. 
We hope to see you at one of our upcoming events. 
Questions? Email us at CAFEalumni@uky.edu.
How to Get Involved
Membership Details
Become a Lifetime Member
Our Board & Reps
Whether on campus or in your own community, there are many ways to get involved with the CAFE Alumni Association:
Attend an Alumni Event

Join the CAFE Alumni Association Board of Directors

Join a CAFE Alumni Association Committee

Lend your Expertise and Speak to a CAFE Class or Club

Help Recruit Future Wildcats

Mentor a Student

Network with Fellow Alums at our Events

Cheer on our CATS
All Wildcats who have successfully completed a degree within the College are considered Members of the CAFE Alumni Association.
All members will receive the following:
Gift at the Graduate Farewell
During your first year of membership, you receive Life Member perks
Birthday recognition (email)
Invitation to events (digital)
The Ambassador newsletter (digital)
Additional Benefits from the UK Alumni Association 
As a Wildcat, show your loyalty by becoming a Life Member. Your donation will support CAFE Alumni Association programming and current students in the College through scholarship. Life Members enjoy all Member benefits, plus:
Invitation to events (hard copy)
The Ambassador newsletter (hard copy)
Recognition in The Ambassador newsletter
Member decal
Early access and/or discounted tickets to alumni events
Alumni Travel Program (domestic and abroad)
Lifetime Membership Costs: 
Young Alum (10 years post graduation): $200

Single: $300

Joint: $400
Click here to download the Lifetime Membership Support Form. 
EXECUTIVE BOARD
President: Quentin Tyler '02, '05
Vice President: Melissa Tomblin '02
Secretary: Michaela Mineer '18
Treasurer: Ben Conner '16
Affiliate Network Rep: Stephanie Chamberlain '99, '00
Past President: Sue Whitaker '64
UK A.A. Liaison: Michelle McDonald '84, '93
AFFILIATE NETWORK REPRESENTATIVES
Bluegrass Area: Jacob Ball '11
Dietetics & Human Nutrition: Jessica Coffie '06, '10 & Cristina Hiten '06, '10
Equine: Autry Graham '16
Forestry and Natural Resources: Michael Shearer '74, '76
Fort Harrod: Brian Osterman '00
Green River: Darla Kirkland '00
Lake Cumberland: Chelsey Anderson '11
Licking River: Stephanie Chamberlain '99, '00
Lincoln Trail: Jeremy Hinton '98  & Rick Ryan '77
Louisville: Keith Jeffries '85
Mammoth Cave: H.H. Barlow III '72
MANRRS: Tiffany Monroe '17
Northeast Area: Danny Bailey '68, '71
Northern Kentucky Area: Whitney Stith '90
Pennyrile Area: Nancy Kelley '81
Purchase Area: Lena Mallory '94
Quicksand Area: Thomas Cravens '83, '90
Wilderness Trail  |  vacant
Update Your Contact Information
We would like to keep alumni and friends informed of student and faculty accomplishments, campus news, athletics, and college and alumni association events. This can only be done if we have good contact information.
Read More
See You Soon?
Connect with old friends and join us at one of our upcoming events.
Browse Our Calendar
Thank You to our Sponsors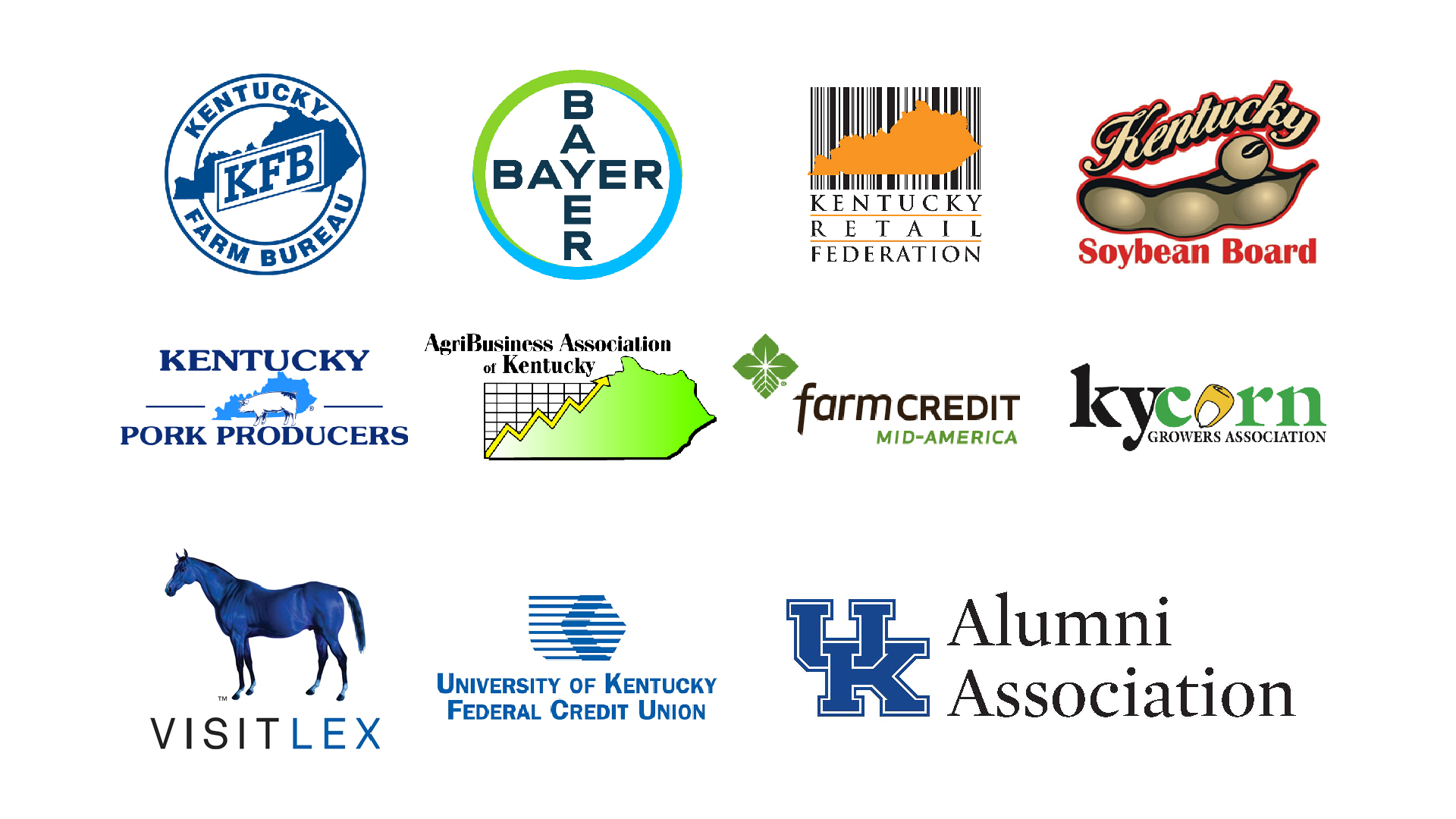 Read our CAFE Ambassador Magazine
December 2021 Issue with Ramel Smooth Bradley
When Ramel Smooth Bradley ('08) was growing up in the Clinton Hill neighborhood of Brooklyn, New York, he was very aware of the food insecurity surrounding him.
Read More