Build a Better Burger Contest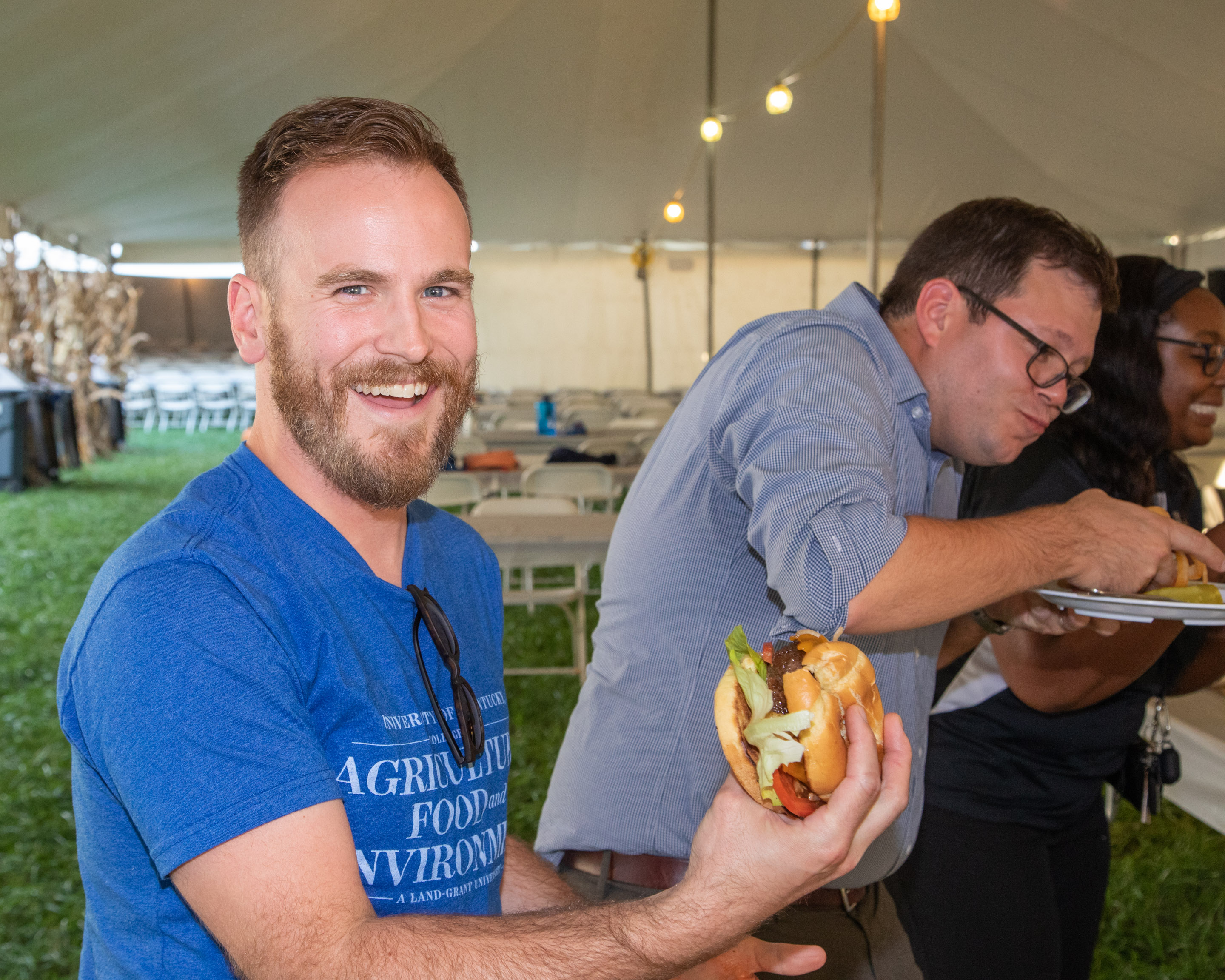 Build a Better Burger Contest
Have what it takes to build the best burger?
Under the Roundup Tents
1451 University Drive
Lexington, KY 40546-0097
Last Revised: Sep 18th, 2022
Date and Time
-
Click a date above to export this event to your calendar.
Event Description
The UK CAFE Alumni Association and Agriculture Student Council invite students, staff and faculty to compete in the Build a Better Burger Contest at Roundup! The event starts at 5:30 p.m. outside the E. S. Good Barn on Wednesday, October 5. Prizes awarded to the the winning teams!
Each team of four that registers will receive 4 burger patties, an 8 x 3 ft. table and access to a charcoal grill for the competition. Teams should plan to bring additional supplies needed to create their burgers. 
Burgers will be judged on presentation and taste. Teams will be judged on creativity. 
Interested in participating? Register HERE by September 28.