Roundup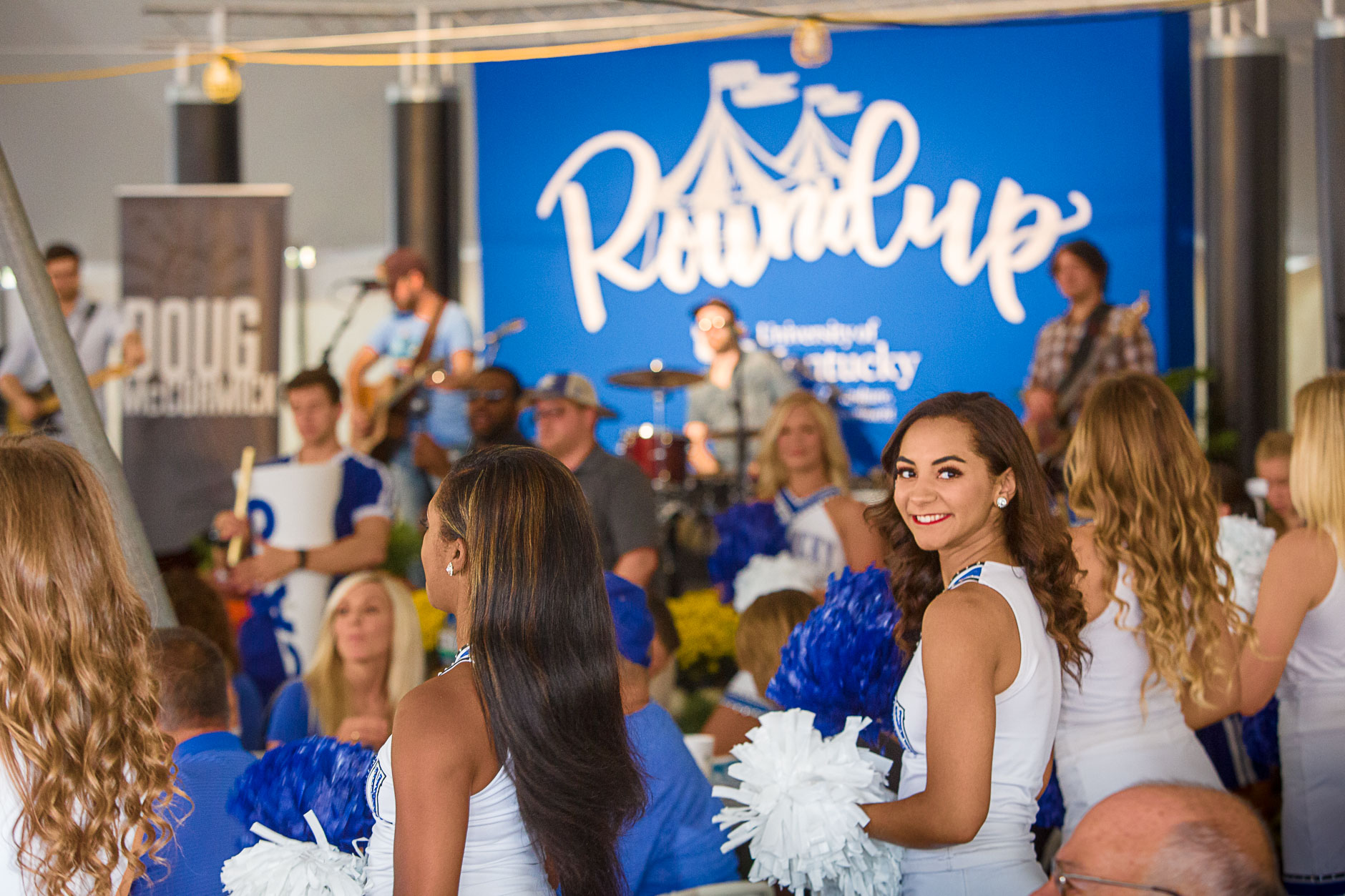 Roundup
In-Person
The longest running University of Kentucky alumni event...
Good Barn
1451 University Dr.
Lexington, KY 40503
Last Revised: Oct 5th, 2022
Date and Time
-
Click a date above to export this event to your calendar.
Event Description
The College of Agriculture, Food and Environment invites students, alumni, faculty, staff and friends to its 49th Annual Roundup Celebration!
ROUNDUP - SATURDAY, OCTOBER 8
3:30 PM - Kentucky Farm Bureau tents open
Enjoy live music by Josh Mitcham
Play yard games or visit the Wildcat Kid Zone
Drinks available at the West Sixth beer truck & bar for those 21+
5:30 PM
The Kentucky Cattlemen's Association meal lines open
6:00 PM
Pre-registration for Roundup has closed. If you have not yet registered, please plan to do so when you arrive for the event on Saturday, October 8. 
REUNIONS
Friday, October 7
Forestry Alumni-Student Fall Picnic | 4:30 p.m. | T. P. Cooper Building
Plant & Soil Sciences Reunion | 5:00 p.m. | Plant Science Building Courtyard
Animal & Food Sciences Reunion | 6:00 p.m. | Roundup Tents
Saturday, October 8
4-H Reunion | 3:30 PM | Good Barn, Culton Suite
AGR Reunion | 3:30 PM | AGR House
For additional information regarding reunions, please visit alumni.ca.uky.edu/events.