Roundup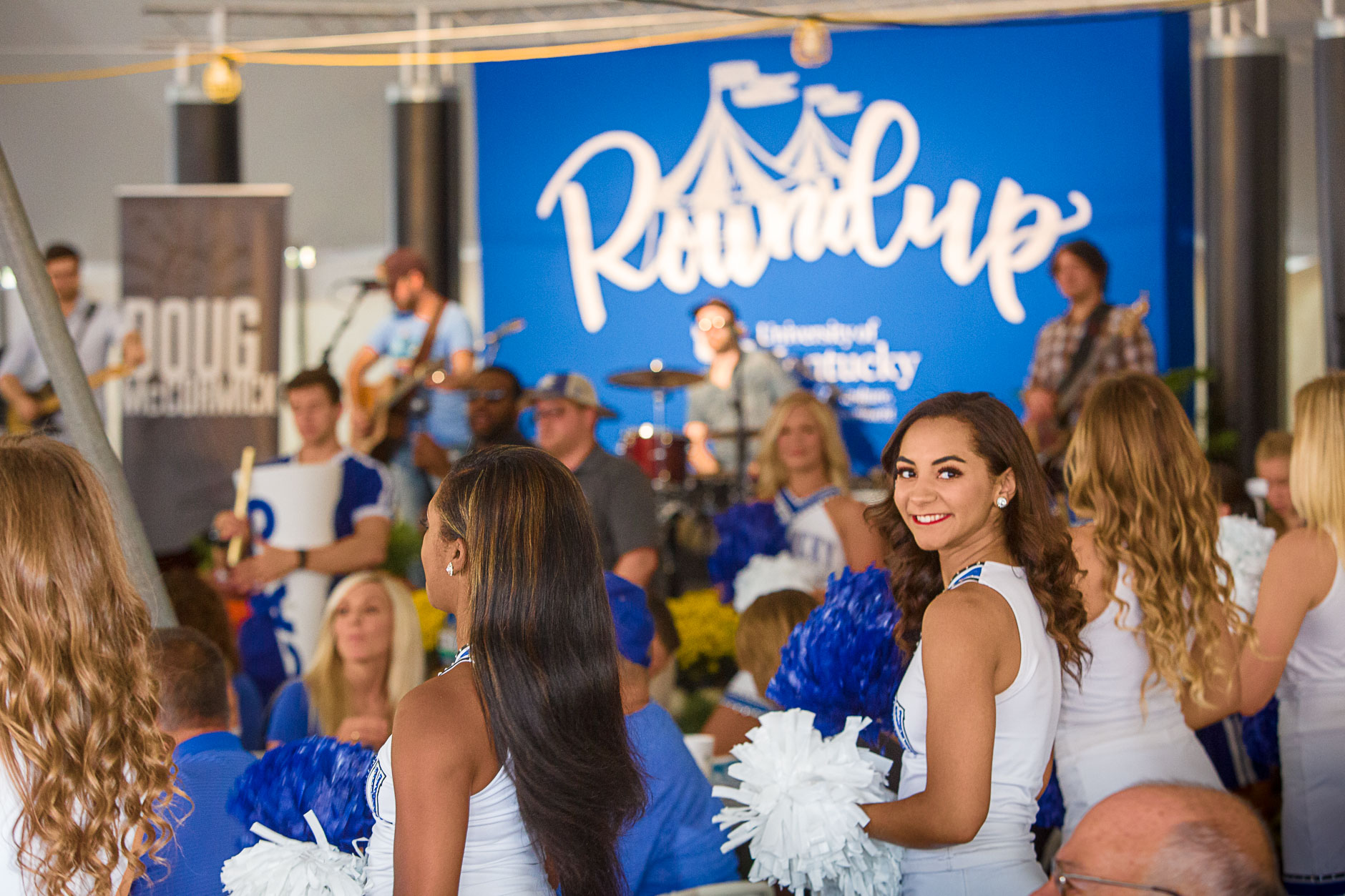 Roundup
In-Person
The longest running University of Kentucky alumni event...
Good Barn
1451 University Dr.
Lexington, KY 40503
Last Revised: Sep 20th, 2022
Event Description
The College of Agriculture, Food and Environment invites students, alumni, faculty, staff and friends to its 49th Annual Roundup Celebration!
ROUNDUP - SATURDAY, OCTOBER 8
4 hours prior to kickoff - Kentucky Farm Bureau tents open
Enjoy live music by Josh Mitcham
Play yard games or visit the Wildcat Kid Zone
Drinks available at the West Sixth beer truck & bar for those 21+
2 hours prior to kickoff 
The Kentucky Cattlemen's Association meal lines open
1.5 hours prior to kickoff
REUNIONS
Friday, October 7
Forestry Alumni-Student Fall Picnic | 4:30 p.m. | T. P. Cooper Building
Plant & Soil Sciences Reunion | 5:00 p.m. | Plant Science Building Courtyard
Animal & Food Sciences Reunion | 6:00 p.m. | Roundup Tents
Saturday, October 8
4-H Reunion | 4 hours prior to kickoff | Good Barn, Culton Suite
AGR Reunion | 4 hours prior to kickoff | AGR House
*For additional information regarding reunions, please visit alumni.ca.uky.edu/events.
CLICK HERE to register for Roundup. Register by Monday, September 26 to secure a football ticket.