Region 5 Lake Cumberland Area Alumni Summer Event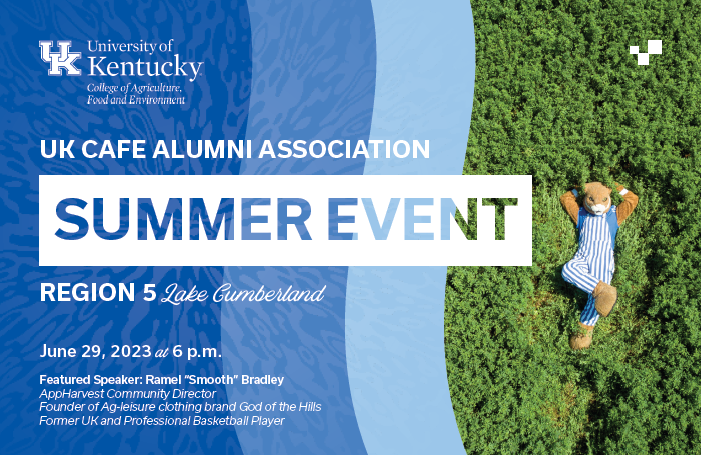 Region 5 Lake Cumberland Area Alumni Summer Event
Annie Ruby's Cafe
204 Courthouse Square
Burkesville, KY 42717
Last Revised: May 10th, 2023
Date and Time
-
Click a date above to export this event to your calendar.
Event Description
The UK CAFE Alumni Association invites you to attend the Region 5 Lake Cumberland Area Alumni Summer Event on June 29, 2023 at Annie Ruby's Cafe. Registration will begin at 5:30 p.m. CDT. The meal & program will start at 6:00 p.m. CDT.
Ramel "Smooth" Bradley, will serve as the guest speaker, and discuss his career as a former UK and professional basketball player, AppHarvest Community Director, and Founder of the Ag-leisure clothing brand God of the Hills.
Attendees will enjoy a 3-course meal and receive a blue wax dipped Maker's Mark bourbon glass.
RSVP by June 19, 2023.